Your Growth is Our Growth..!!!
Digital Marketing | Web designing | SEO | SMM | PPC | SMO | Graphic Designing | Video Editing & Creation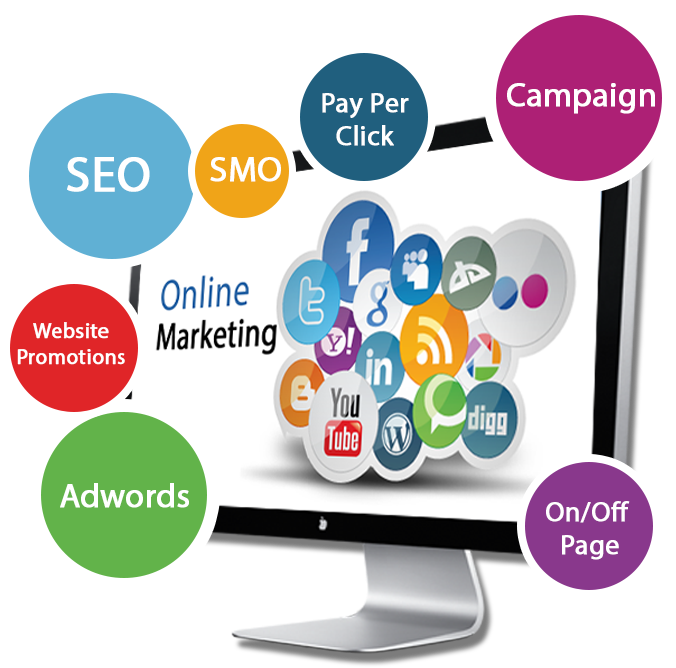 Our Digital Marketing agency was established in 2017. We started providing our services from Gorakhpur city and now we have clients from PAN India. We have an experienced team to promote Business digitally through all platforms.
Our Digital Marketing Services
Digital Marketing agency is combination of many platforms and includes different services to promote business digitally..!!!
Web Designing
Website Designing is the reflection of business and most important part to showcase your business. We mainly focus on appearance, Layout and content of Website
Social Media
Social Media is most usable platform to target full of potential audience for Branding or Lead generation. Facebook, Instagram, twitter & LinkedIn is used worldwide to promote the business.
Google Ads (PPC)
This is perfect platform to generate the leads and increase the traffic on your business website through getting searched & displaying other business websites and youtube as per audience selection.
Graphic Designing
To convey business model, offer, schemes or promotions, business owners always require graphic designs. It's best possible way to explain everything about buiness through pictorial way.
Video Editing / Creation
The most Engaging source for Digital marketing is Video's. Proper editing, good content and high quality video's attract the audience most. whether it is on youtube or any social media platform video are in high demand.
Email Marketing
This is highly professional part of Digital marketing. Business owners can target exact audience whoever showing interest in their business and send them regular updates or offers through bulk email.
"Amazing Designs and Quality Work!"
What we were thinking, Digixlonline applied as it is online. They are creative, innovative and supportive. My Business jumped with 200% from the day we handed over our Digital marketing part to Digixlonline. I Strongly recommended this Agency for growth.
Before Lockdown I Started Digital Marketing for Looks Forever with Digixlonline and within 1 Year the sale is 200%. I highly recommend this Digital Marketing Company for growth and to bring your business to online platform. Their working and strategies and fruitful for any business whoever wants to come online.
"Best Digital Marketing Company"
I was trying to find out Digital Marketing Company Since 2012 but after trying many companies and freelancers every one disappointed me but when i get in touch with "Digixlonline" they assured me with full of confidence and that push me to work with this company. And Now within a year my website is getting ranked and campaigns are running successfully
Digital Marketing Agency in Gorakhpur - Digixlonline
Our Digital Marketing agency understand the need of Business owners & Startup's. So, execute with proper planning and time to time optimisation in every strategy we apply for conversions.