Search Engine Optimization (SEO)
"On-Page SEO" & "Off-Page SEO"
What is Search Engine Optimization?
Build a long-term relay of growth for your business  with an adapted, relevant and transparent SEO solution
Increase your website visibility on Search Engines, boost your organic traffic, and attract qualified visitors with strong intent to get more leads over time.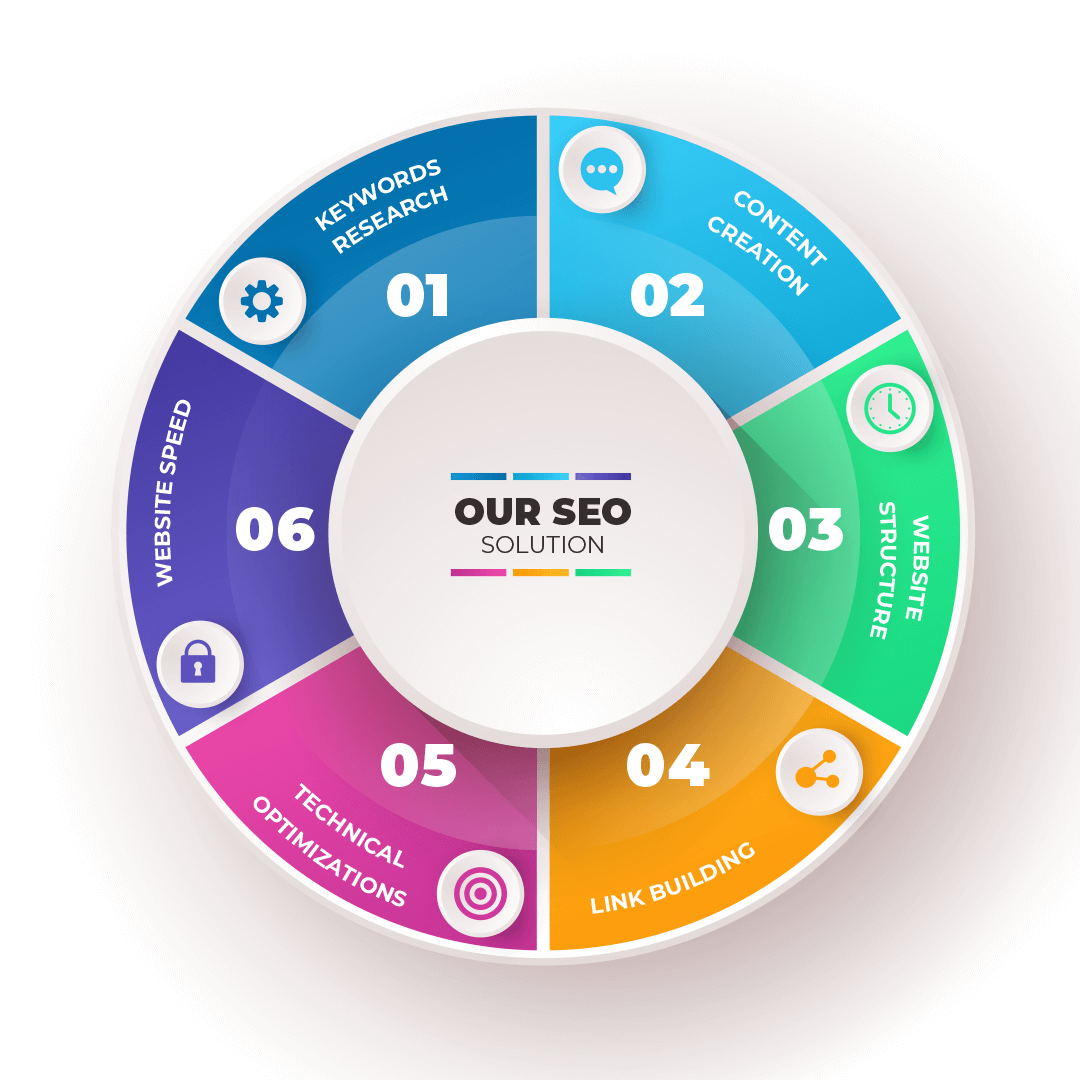 More prospects for lower price
On the long-term, Search Engine Optimization (SEO) will allow you to obtain more qualified prospects to generate traffic and Leads than Paid Ads.
With an expert SEO outlook, we take a deep dive to identify areas to improve, explore the hidden areas of opportunity, and find potential relevant backlinks for your domain. We will craft your business an all-encompassing SEO strategy to deliver long-term results in order to across on-Page SEO, Off-Page SEO and backlinks.
All along with the project, our performance-driven best SEO agency in India, is committed to:
Supporting you at all the time with a dedicated SEO Expert.
Show you transparency on the work and on the results.
Employ ethical and compliant SEO methods to avoid Search Engines penalties.
Fulfil the objectives we set with clients and achieve the best results we can.
SEO to Boost Your Business
On–page SEO is the practice of optimizing individual web pages in order to rank higher and earn more relevant traffic in search engines.
It is optimization and configuring of your business website as per google norms to improve ranking of page with particular keywords. We make sure website run smoothly.
"Off–page SEO" refers to actions taken outside of your own website to impact your rankings within search engine results pages
It is a complete process of working on other website for your website. Creating Backlink to let google and other search engine knows your relevancy and importance.
The multiple tools help us to analyse and keep track of your website performance
Google search console
This is google tool for indexing website and check for errors during crawling of Website.
Google Analytics
Analysing users interest, demography and understanding the users how they behave on website.
Google keyword Planner
Choosing keyword for your website to rank faster by analyzing the keywords for that particular domain.